Workbench for Nate's Studio, Santa Barbara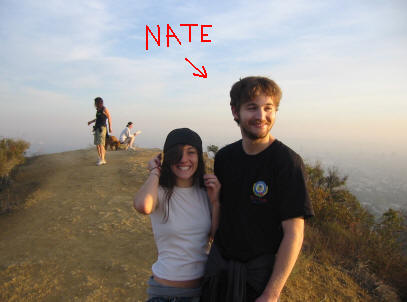 April 2007. Nate needs a workbench. Maggie wanted to build one, but lacked time, lumber, money, tools, etc. So I'm taking them some scrap lumber in the form of a do-it-yourself workbench kit.
The design requirements:
has to sit under a window, with a 3-foot section of blank wall to the right

top should be 38" or more above floor

desired size about 4-1/2 feet long, 2-1/2 feet deep

needs a tall chair to slide in under bench

needs to be storable in small space until move-in time

would be nice to have: pegboard, drawer, shelf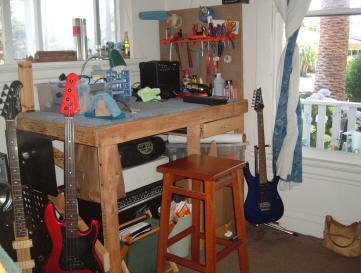 July 07:
new workbench installed and suitably cluttered
The starting point: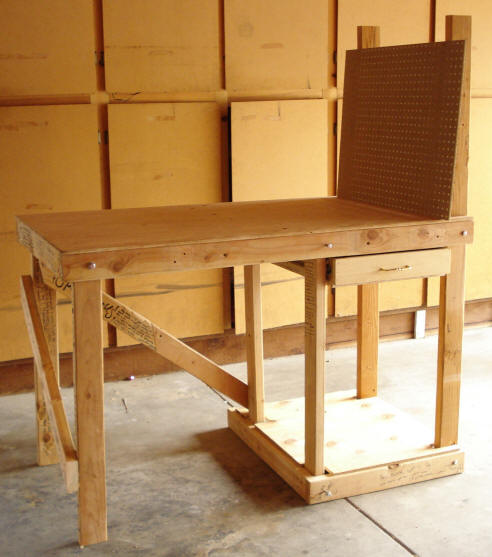 The Plan
Click picture for full image, or click here for Visio file.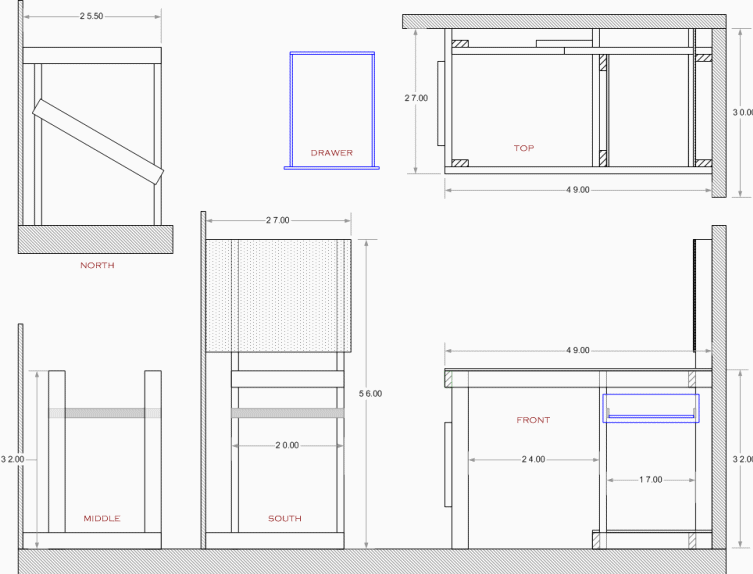 Assembly Instructions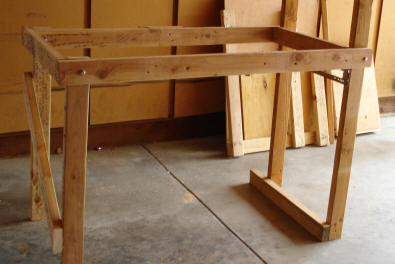 1. Stand the two end sections. Join with front and rear rails, secure with bolts.
Don't tighten bolts fully until everything is in place.
Washers go on the outside: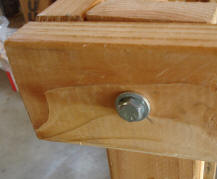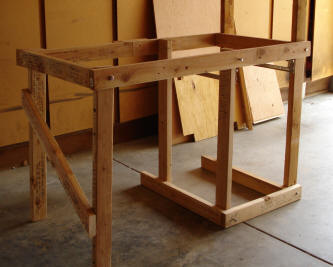 2. Position the middle section between the rails, secure with lag screws:
3. Attach front floor rail, secure with bolt (right) and lag screw (left).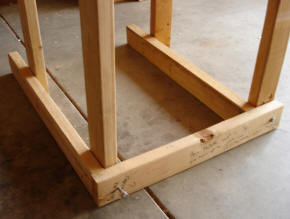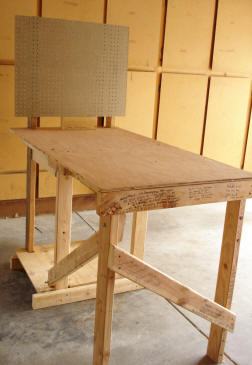 4. Position floor shelf. Push all the way toward the middle, so both edges sit on floor rails. Straighten so front edge is parallel to front rail.
5. Attach rear diagonal brace.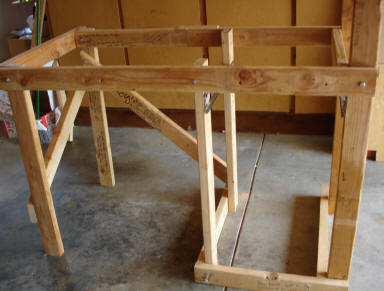 6. Tighten everything. Attach the floor shelf with 1" screws.
7. Put on the top. Attach with 1" screws.
Features
Most visible surfaces were decorated by the Maggie Fan Club. This lumber used to be a bunk bed in her room.
Collapsible for travel.
Proud New Owners in their driveway