Day 6. Wednesday, Apr 23. Framing completed.
---
Summary of several hours' work: finished installing the roof rafters. I went to the hardware store for some long screws to attach rafters to walls (turned out not to work), and while there, discovered the nails I should have used for joist hangers: big fat galvanized things, unlike the skinny rust-prone ones I used. So I drilled new holes and added serious nails alongside the puny ones.
Eventually, the completed rafters: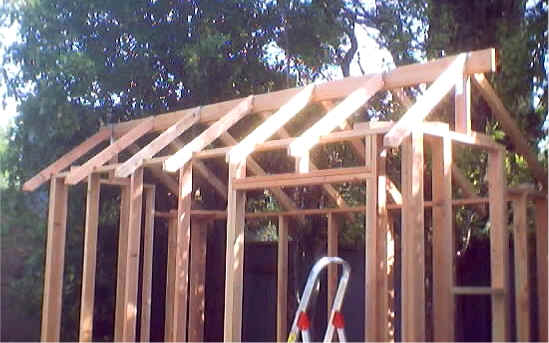 It all seemed a bit wobbly, so I made braces ("collar beams"). Here they are, pre-drilled with screws inserted, so I could just hold them in position and tighten them down. I've never had much luck trying to hold a board in place while trying to drive a nail through it and balancing a level on top. Picture on the right shows them installed.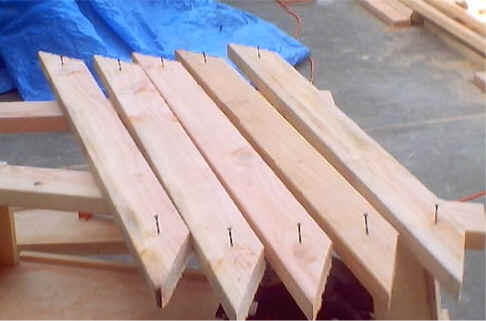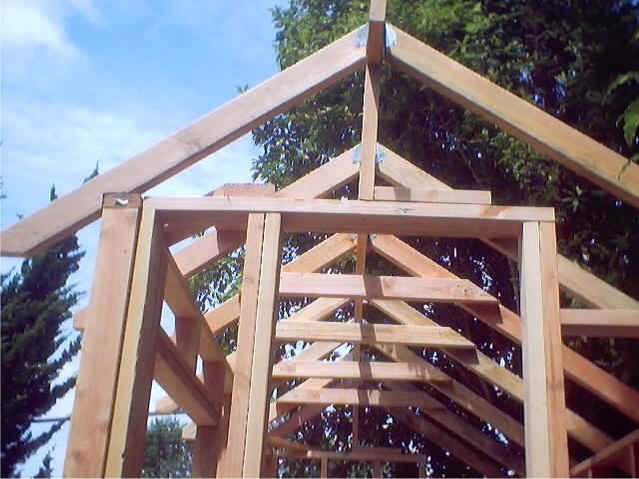 Something has been bothering me for days: the window is too high. I feel like a midget standing next to it: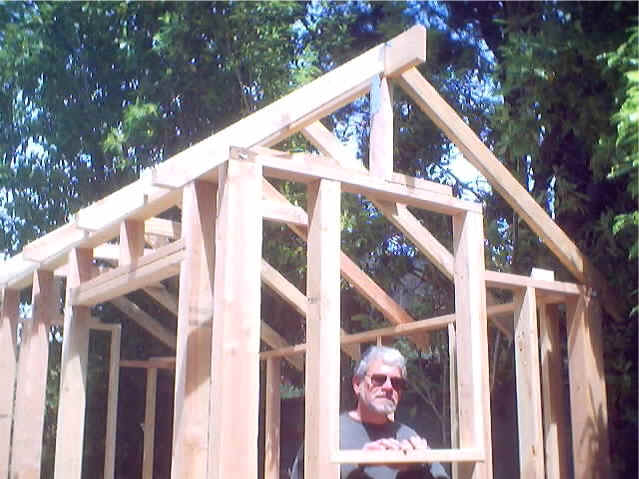 So I cut new notches in the frame and put new top and bottom sills in them. Note saw guide clamped in place.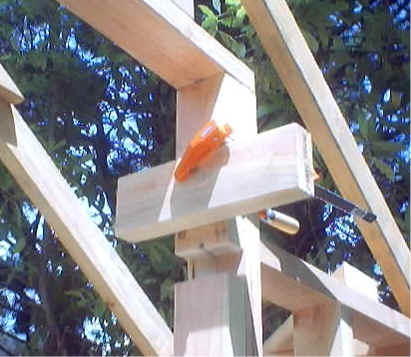 That's more like it.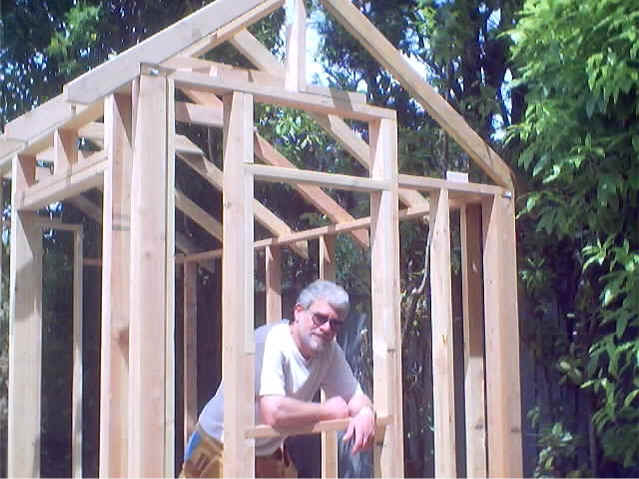 The framing is now completed. Take a last look, it'll disappear beneath plywood soon.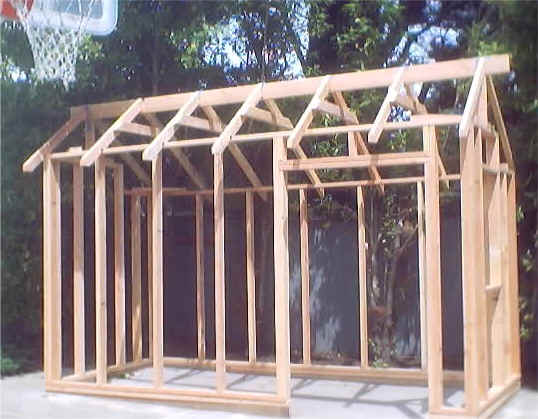 Finished the day by sheathing the back wall. Three sheets of 1/2" plywood and lots of nails: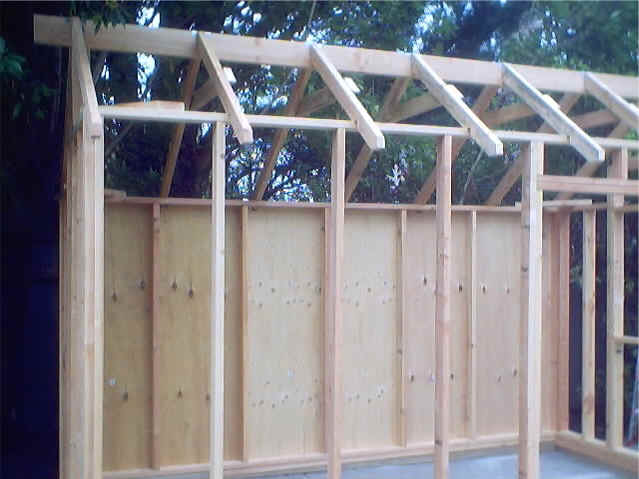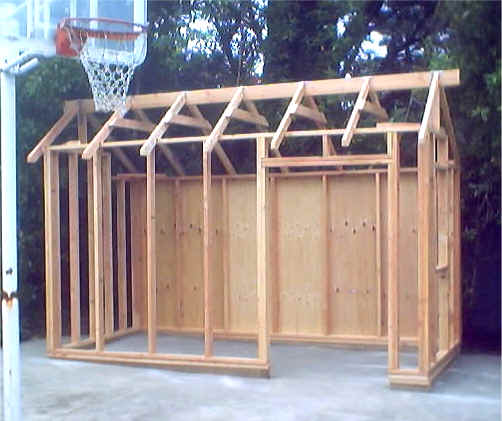 By the way, here's the view from my office window these days: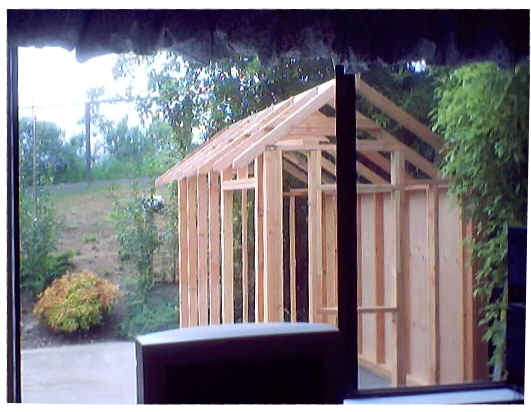 Tomorrow: plywood or rain. Not both.
---