What's No Longer New
Nov 08
---
Jan 08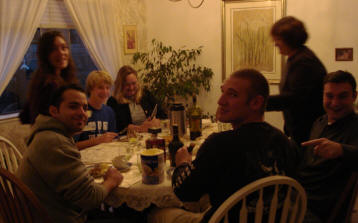 Thanksgiving with Ken's family minus Ken
Jul 08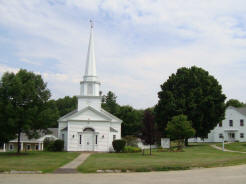 Trip to Boston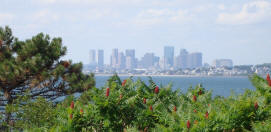 ... more
Jun 08
Bicycling the Golden Gate ... more pics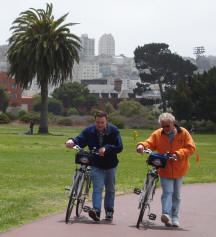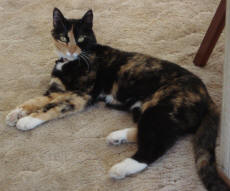 Le Beeb
---
Feb 08
Little trip to San Diego
Spring approaches
New look at the Casey place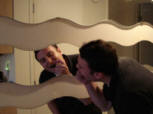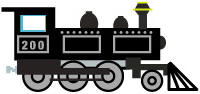 The Ocean Shore: beginning a model railroad
Another puzzle on the wall

This one a Christmas gift from Tommy
Dec 07
| | |
| --- | --- |
| My dad died at his home in Oklahoma City on Dec 6. | |
---
Tommy at work
Universal Studios
---
Sep 07
Family trip to Oklahoma kids terrorize Bricktown
---
Jun 07
the stuff you find on cable!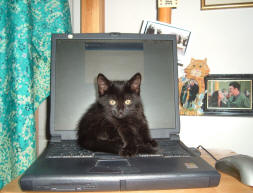 Mags' new kitty
and other new pics on the Maggie Page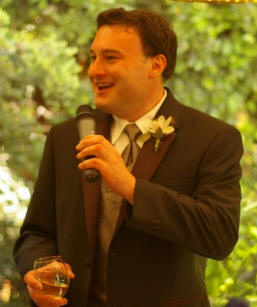 Casey is a big hit as MC at best friend's wedding
| | |
| --- | --- |
| | |
| rare Tommy sighting | watching A's beat uninspired Red Sox |
---
Mar 07
---
Tommy's band Ages in desert video: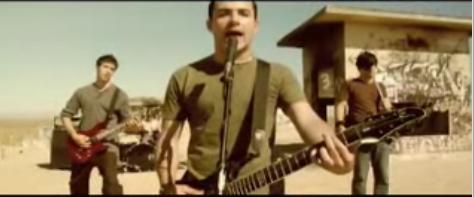 ---
other wildlife nearby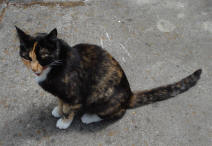 ---
Kid rooms become museums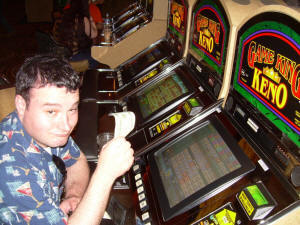 the long-awaited Casey Page
---
May 07
---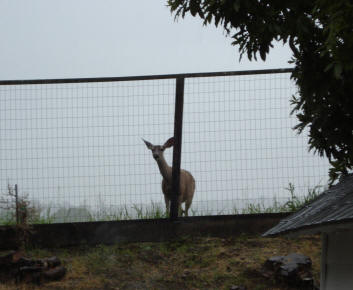 morning visitor
---
Mar 07
Pictures from my new camera (Sony Cybershot DSCW55 7MP)
Out the back gate: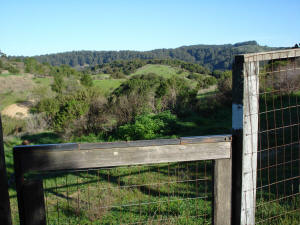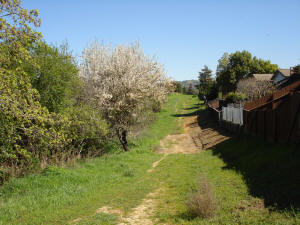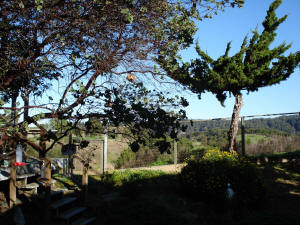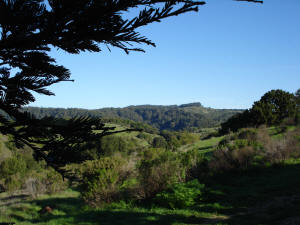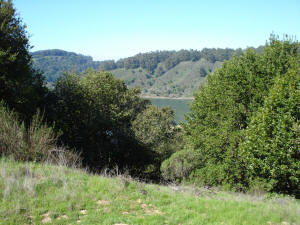 Refurbishing of the Casey Room: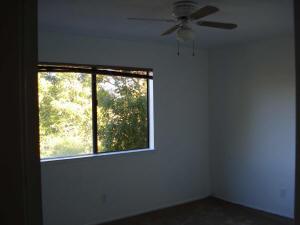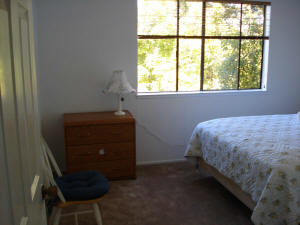 K. Dills come for a visit: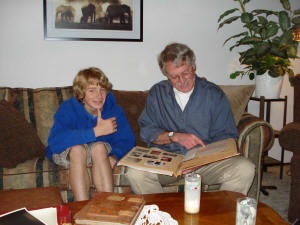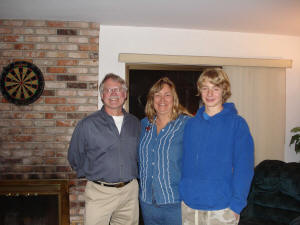 J. Dill office: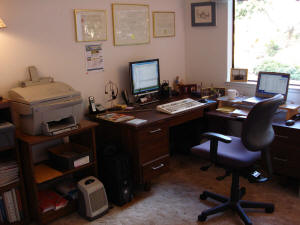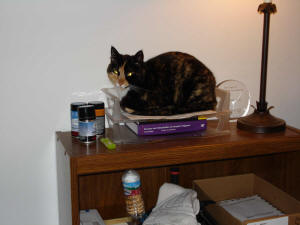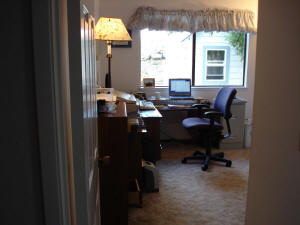 ---
St. Patrick's Day: Casey dyes his hair black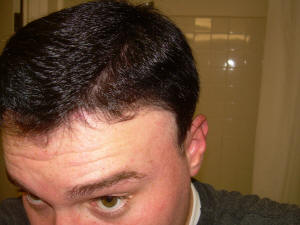 ---
Pictures from Christmas 06 (scanned from old-fashioned paper photos)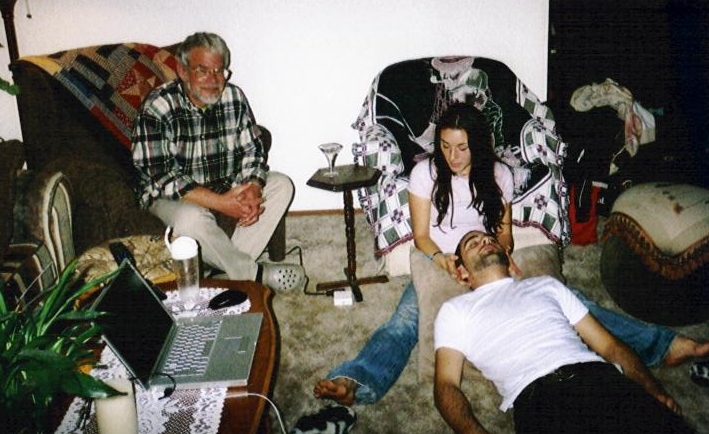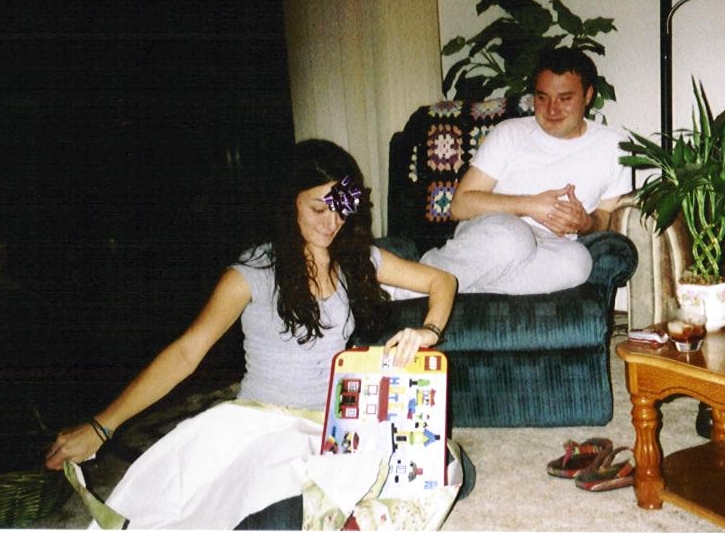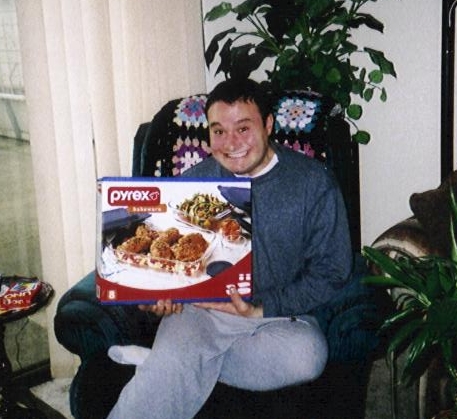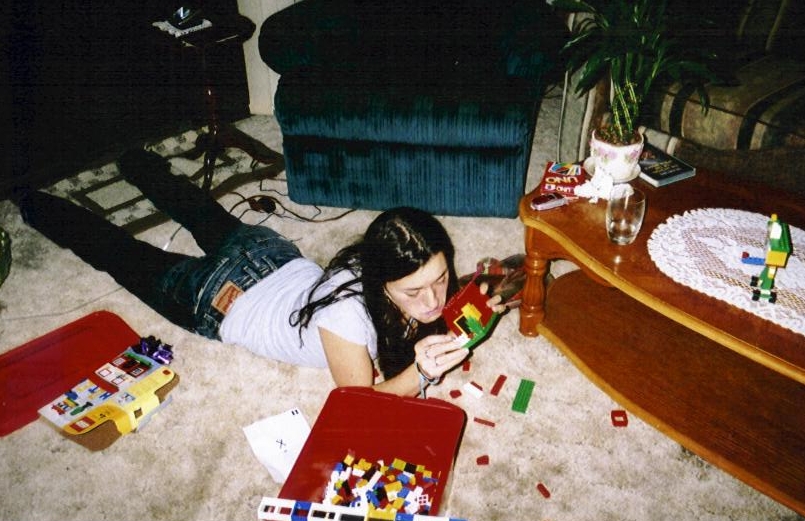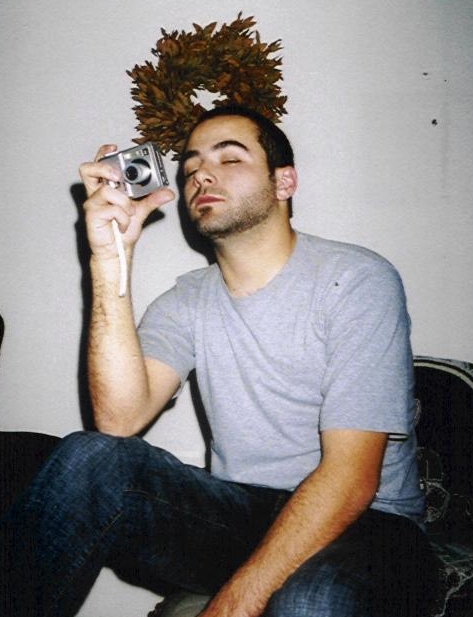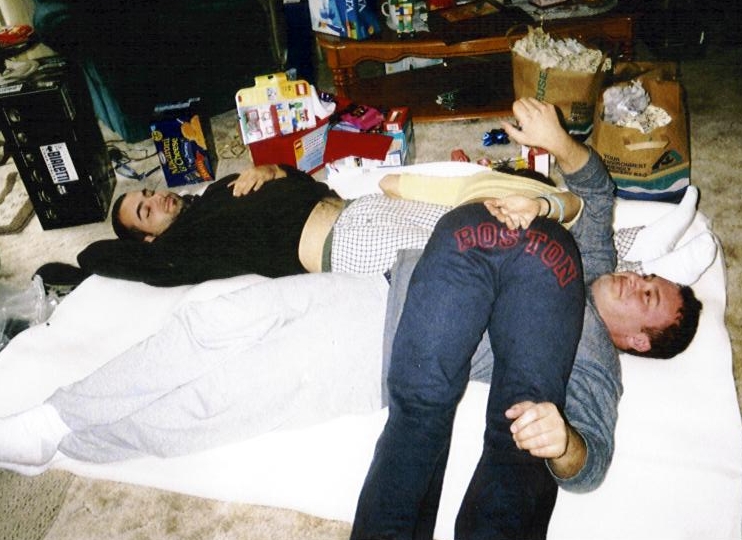 ---
16 Jan 04
It's been a long time since I updated anything here!
Here are some pictures of the Peterbilt 377 I just built from a Revell kit.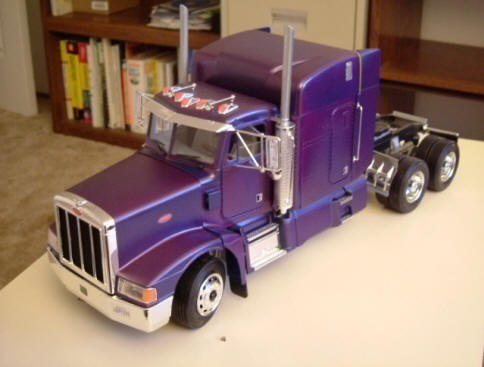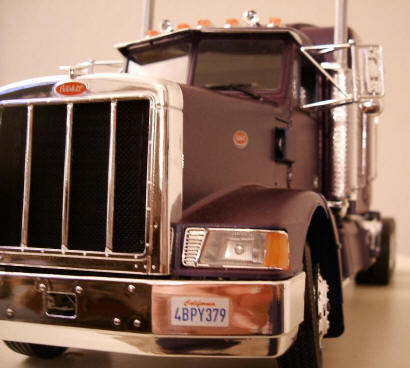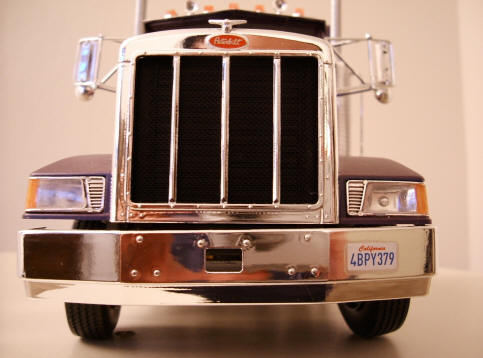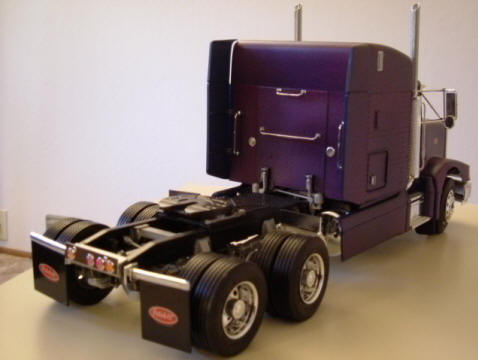 Pictures were taken by Maggie with her new digital camera. My little plastic Intel web cam finally conked out on me.
---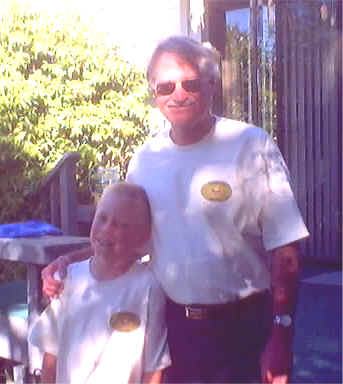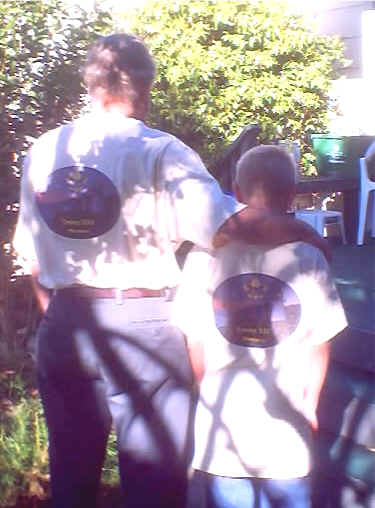 Scout (Dill, R.) and Scoutmaster (Dill, K.) model new Troop 255 T-shirts. See Scout Logo page.
---
30 Jun. Dinner and campfire at local campground. See photos.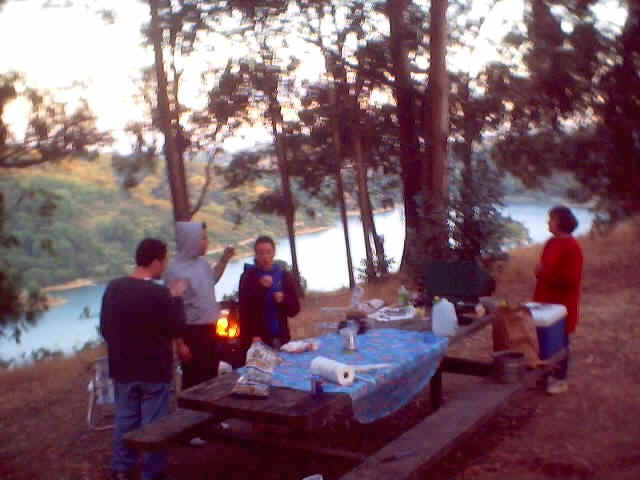 29 Jun. The prodigal son takes time out from his busy Hollywood schedule to drop in for a few days. Rare photos of all three Dill kids in one location.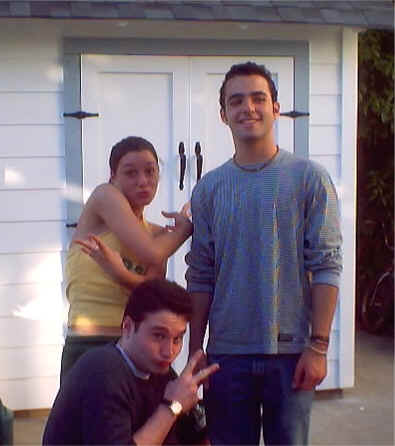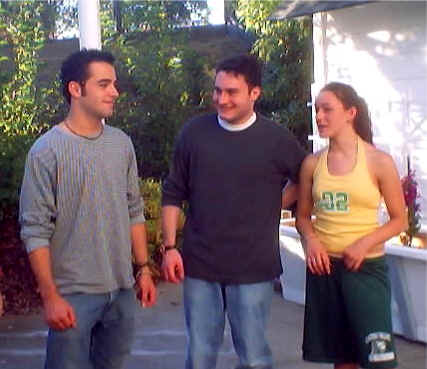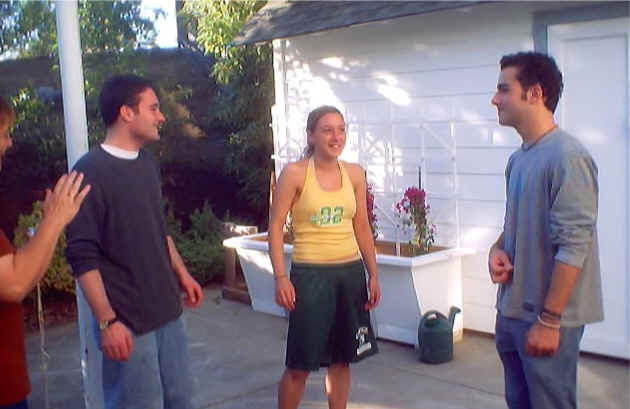 How the shed looks these days. Interior now has pegboard. Flowers are starting to grow. Space starting to fill up with stuff.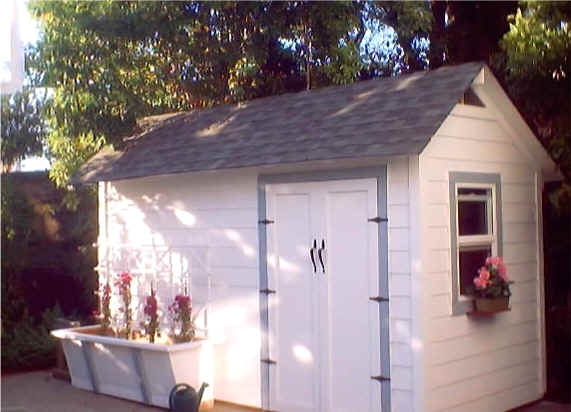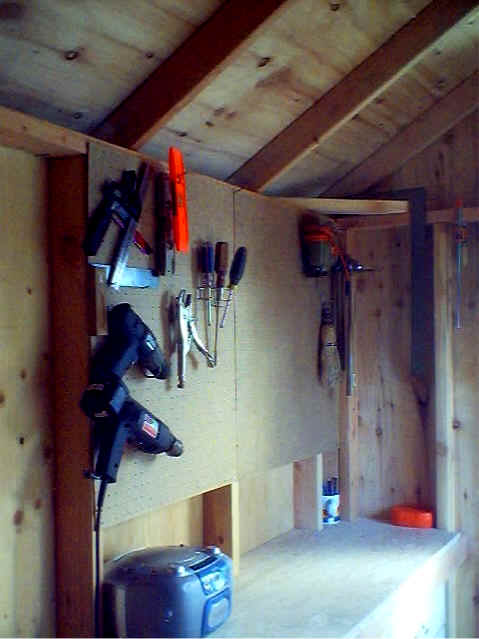 ---
25 Jun. Giants - Dodgers at PacBell Park. Giants were soundly trounced, 6-0.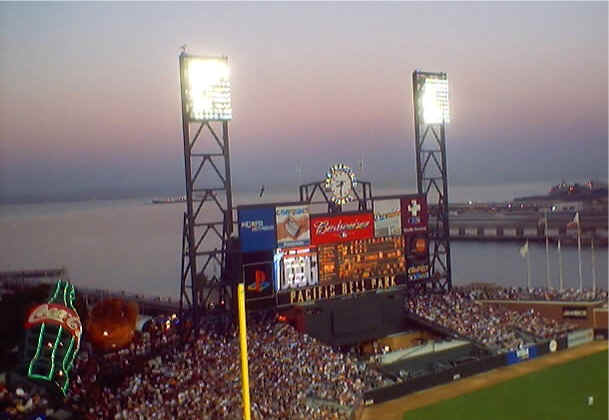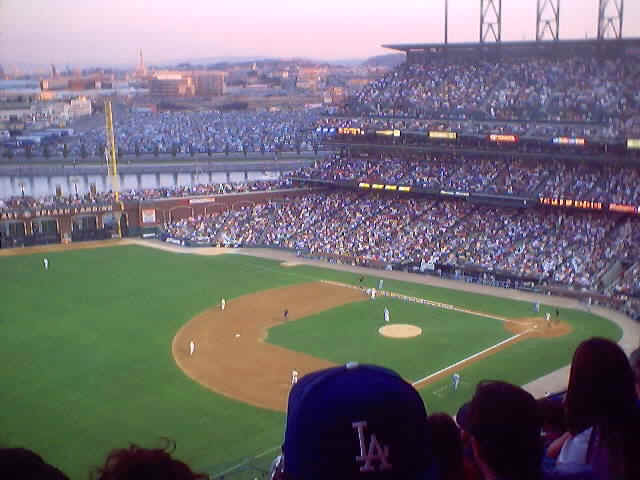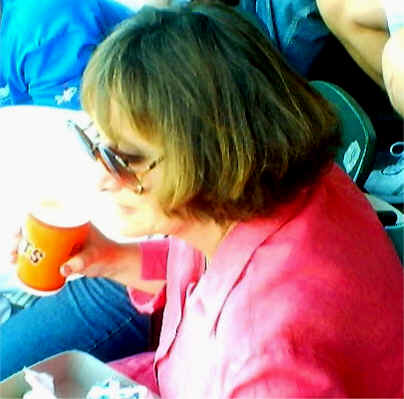 16 Jun. Another fence repair project on the other side of the house. Sunk a new post, built a new gate.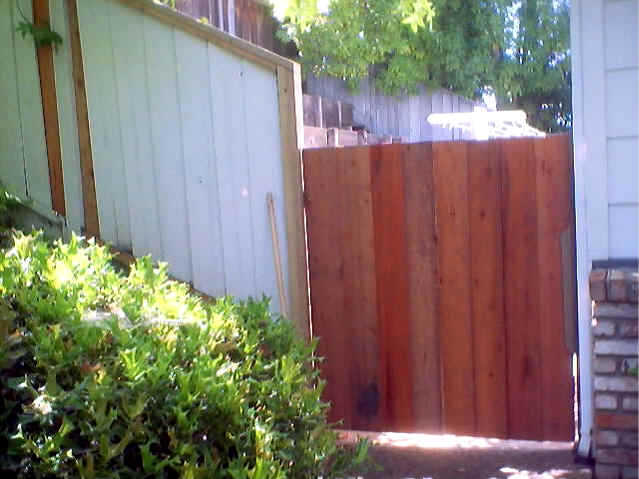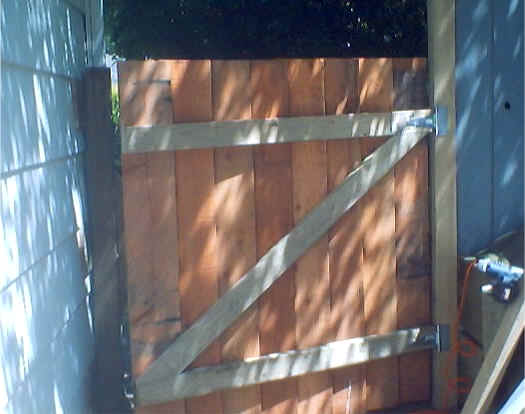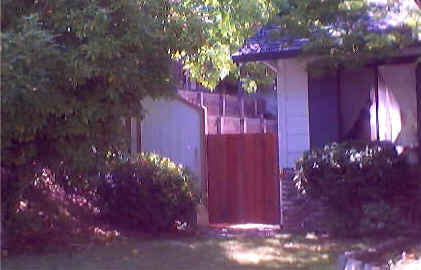 9 Jun. Fence repair project. Replaced the posts, kept the old gate, mostly. Needs paint.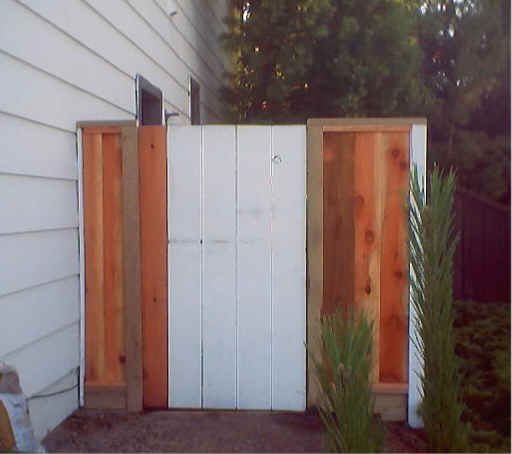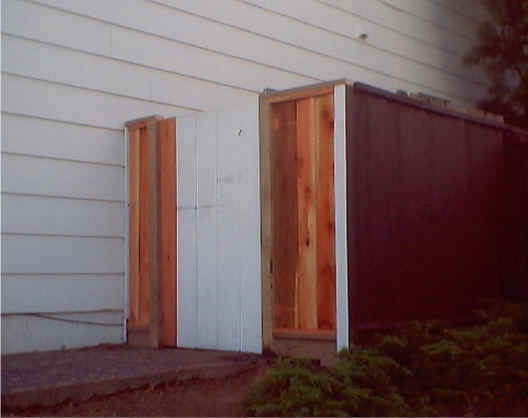 7 Jun. Designs for a patch for Ken's scout troop.
1 Jun. Some of us go camping for the weekend.
25 May. Day spent building a workbench.
21 May 03. The finished shed.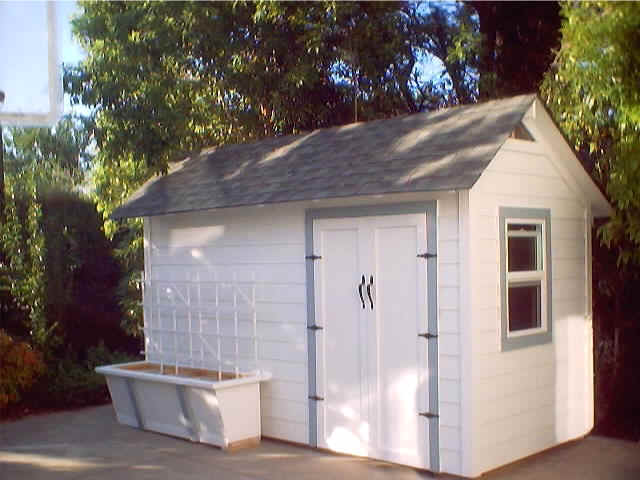 See shed page.
---
10 May 03
Rowell Ranch Rodeo Parade, featuring the CVHS band and Color Guard: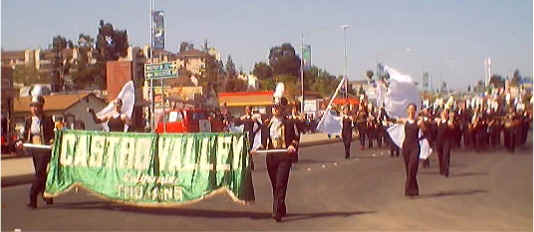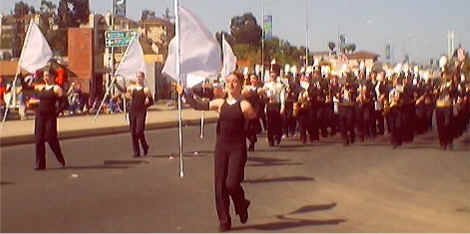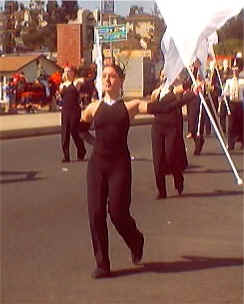 Railroad stuff is moving to a new address: www.trainplayer.com.
Continuing progress on shed.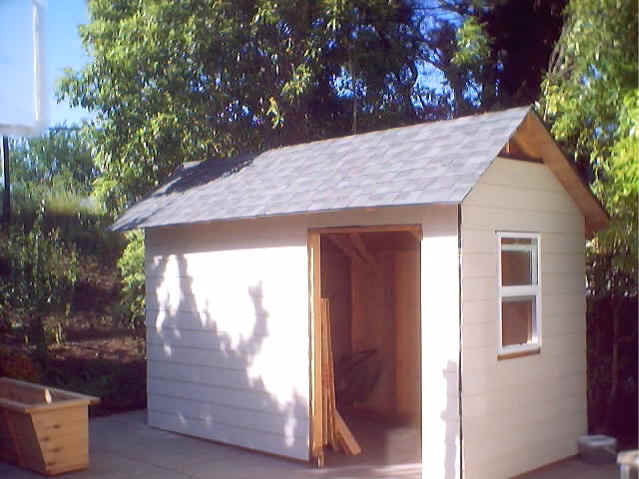 8 May 03
Maggie's 17th birthday. Her friends Cristina and Kelley showed up at 6:30 AM with balloons and muffins. She was in the shower at the time. Much shrieking and giggling.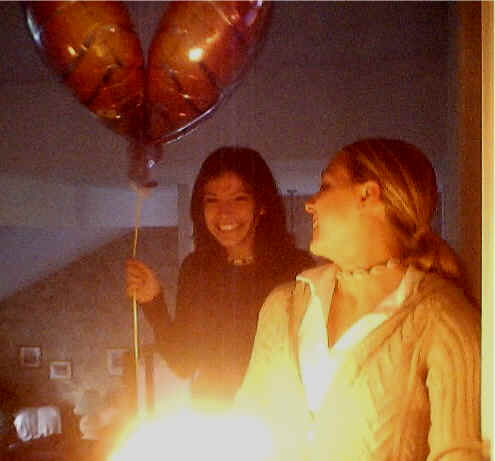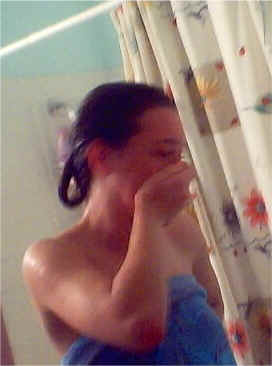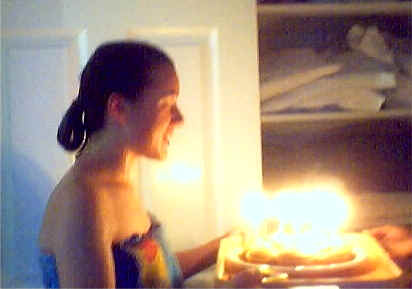 19 Apr 2003
See the Shed Home Page for status of the shed project.
18 Apr 2003
Shed, Day 1. Lumber arrives. Plot gets cleared.
14 Apr 2003
Shed plans. Construction postponed due to rainy weather. I'll start next week.
9 Apr 2003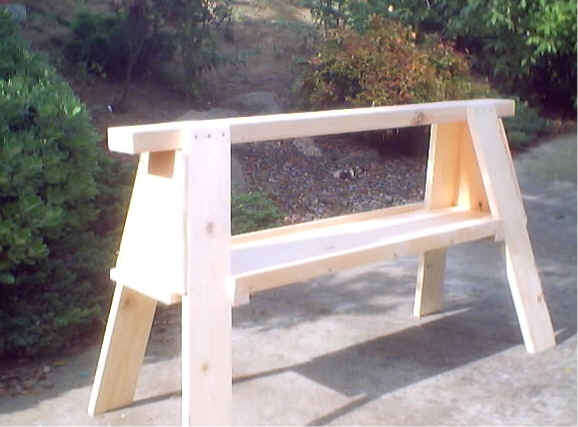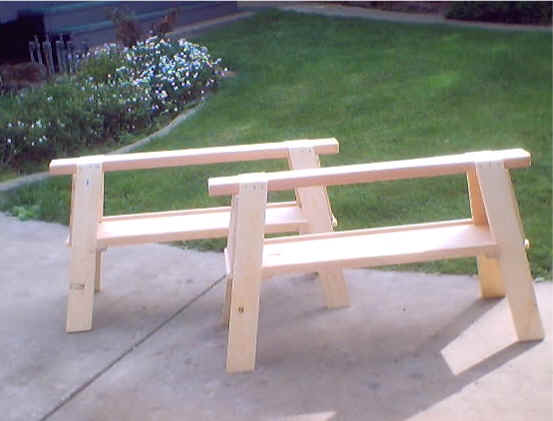 A weekend product: a pair of sawhorses. To be used for upcoming construction projects.
7 Apr 2003
---
17 Feb 2003
Wow, it's been a long time since I updated this site. I finally have something new to put here. Check it out: TrainPlayer, a new program I am in the process of finishing, in need of testing.
While I'm at it, here are finally some pictures from the family cruise.
---
Jun 9 2002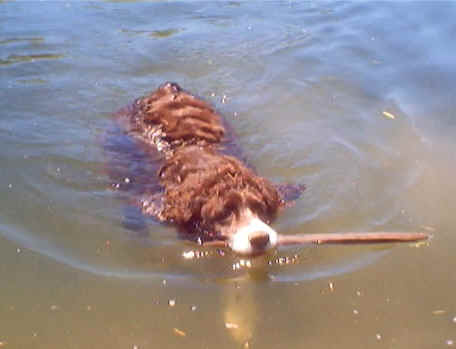 Dudley enjoys a swim, just before he sprained his ankle and had to be carried to the car. Eighty pounds of wet dog.

Spring 2002
Senior Ball 2002

Two Dills attended.

Old man did NOT attend.

Tommy and Dad attend Giants-Braves game at PacBell Park.
Giants won by a run in the 12th.
See the new Maggie Page! Now under construction.
---
May 11 2002
New member joins family: a wagon for Mom

Dudley gets a grooming job

Scenes from the annual Castro Valley Rodeo Parade

Maggie rides in parade with her new boss, Elvis.
She starts work at new Italian restaurant Dolci Amore next week
Apr 29 2002

My pal Iestyn and his new dog Sophie on recent trip to Atlanta

Apr 12 2002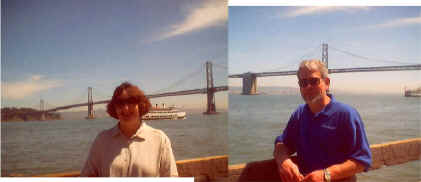 Anniversary Trip to San Francisco
Mar 30 2002

Maggie in her Mexico hairdo

Mar 07 2002
A little gift for Dad. Plastic version of Jeff Gordon's Monte Carlo.


Dressed up on recent trip to Vancouver.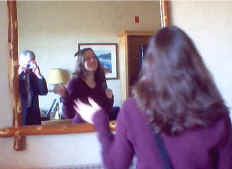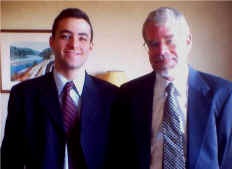 Jan 27 2002

Nice day on Fairmont Ridge
Jan 25 2002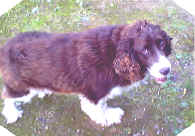 Dudley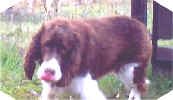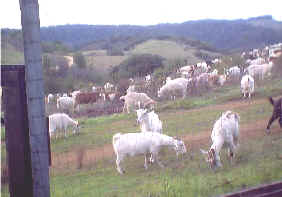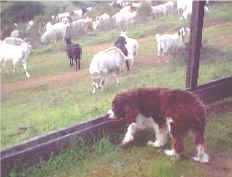 Goats 'R Us returns for the annual munchfest.
Jan 20 2002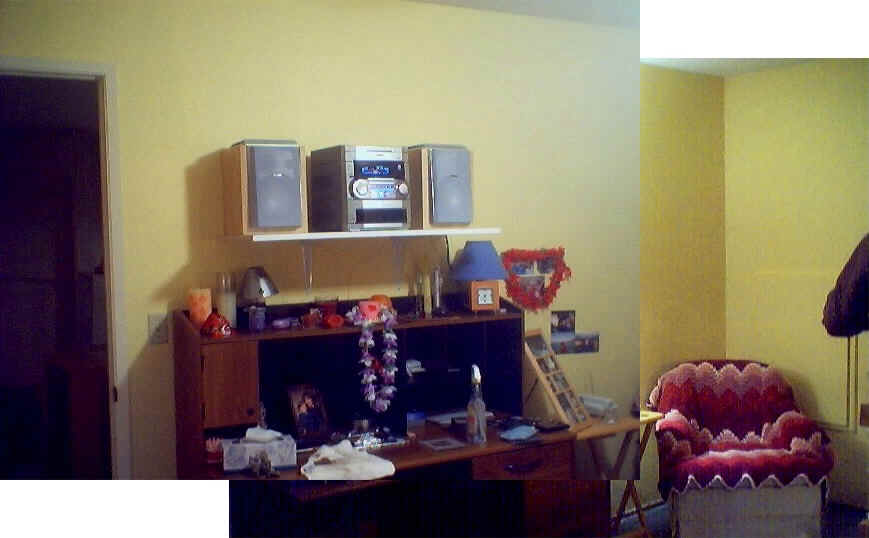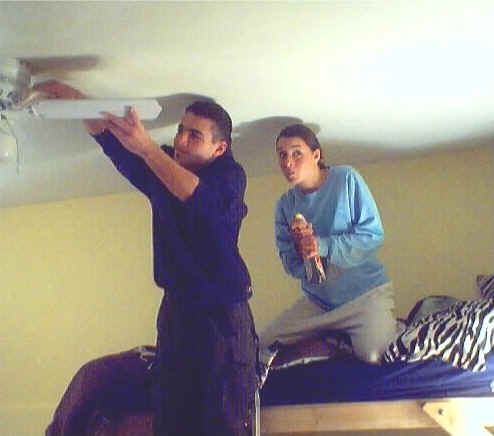 Maggie moves into a new yellow room. Somehow convinces Tommy to clean her ceiling fan.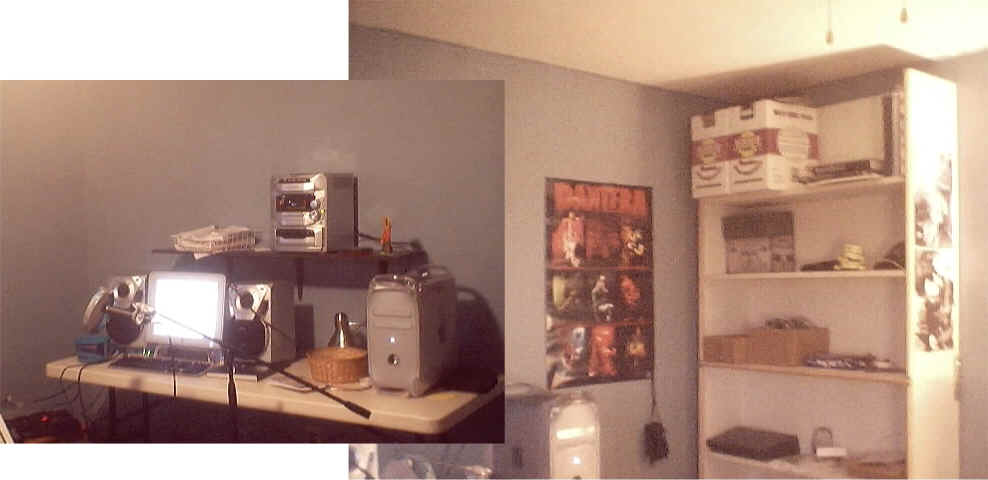 Tommy gets a new room too. Blue and full of audio technology. Tommy painted both rooms.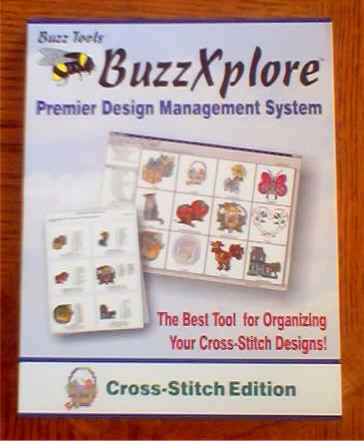 Just released, the Cross-Stitch Edition of BuzzXplore. I helped develop this for my friends John & Lisa at Buzz Tools Inc.

Jan 12 2002

Little Saturday project: flooring for an attic space. Hastily photographed before disappearing beneath piles of junk.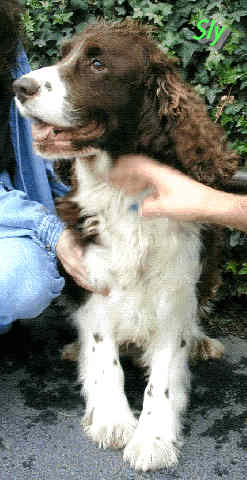 Jan 11 2002
New dog joins family. Here's what the rescue association blurb said about him:
8-year-old liver/white neutered male Gentle fellow. He enjoys walking and meeting people but his favorite activity is to sit next to you and relax. One of our Volunteer Dog Socializers describes him as, 'Noise tolerant, gentle mouth, never jumps.' In other words, a great dog.
He's gentle but full of energy, clambering around, making himself at home. We're still working on a name. At the moment he's lying here at my feet, as advertised.
In other news: St. Clement's Bulletin announces existence of web site. Parish finds out about it this Sunday. Operators standing by.

Jan 9 2002

Maggie and Alex on Winter Ball night
See? Shirt tucked in.
---
Dec 18 2001
My latest project, a spare-time effort for a real client: new web site for St. Clement's Church in Berkeley.
Dec 15 2001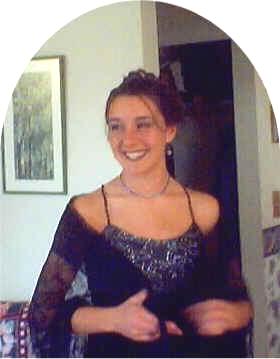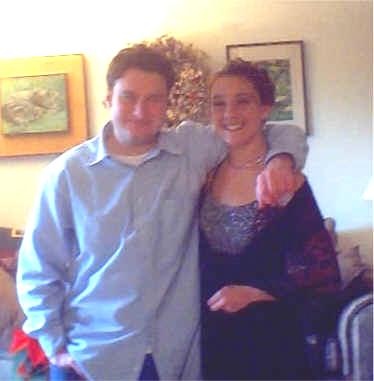 Maggie on her way to Winter Ball. That's Casey the chauffeur (her date Alex had his shirt tucked in).
---
Dec 10
We had a nice web site, hosted by the @Home cable modem folks, but this month they went bankrupt. In the process, they deleted our site. I didn't have a backup. I'll be reassembling it as time goes by.
---